Tuesday 10 December 2013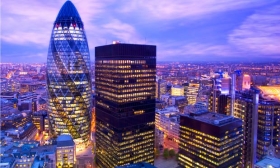 12:00pm
CAN Mezzanine
32-36 Loman St
London SE1 0EH
High Pay Centre discussion hosted in partnership with the Friedrich Ebert Stiftung
Speakers include:
Patrick Jenkins, banking editor of the Financial Times
Natalie Bennett, leader of the Green Party
Helen Kersley, programme head of Valuing What Matters at New Economics Foundation.
The EU decision to cap bankers' bonuses has been hugely controversial. George Osborne is taking court action to try and prevent bonuses being capped at a year's salary. Banks have argued the move will drive up salaries, increasing their fixed costs.
But five years on from the financial crisis, little appears to have changed in the way bankers are paid. Public anger at levels of pay in the financial sector remains high. Trust in Banks has plummeted, while events such as the LIBOR scandal have highlighted the potential of the bonus culture to do further damage to the sector.
We will debate whether the bonus cap is the right mechanism to resolve these issues over an informal lunch.
Location: CAN Mezzanine 32-36 Loman St, SE1 0EH
Time: 12.00-2pm
This is a free event. Lunch will be provided. Places are limited. Please reply to: nadia.erlam@highpaycentre.org