Luke Hildyard writes for Labour List ahead of our event at the Labour Party Conference in Manchester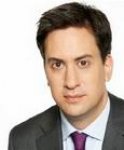 Reflecting on Ed Miliband's second anniversary as Labour Party leader, LabourList Editor Mark Ferguson awarded Ed Miliband a 'C ' grade for vision and policy.
In some ways, this marking is almost Michael Gove-ish in its harshness. 'Vision' has arguably been one of the main characteristics of the Miliband leadership.
He had the foresight to adopt a forceful and critical position on the News International scandal.
Inelegant terms like 'pre-distribution' and 'the squeezed middle' have little resonance with the general public. But they do represent an innovative approach to tackling inequality, and identify a key constituency for Labour at the next election and beyond.
Perspectives on his 2011 conference speech have been revised to such an extent that it has become a bit of a cliché to suggest that time has proved him right. All that's worth adding is that not everybody thought it was such a bad speech in the first place.
So Miliband hasn't been wanting for long-term vision (and the original LabourList piece does acknowledge this). It's how to convey that vision, and more importantly, the policies to realise it, that remain the problem.
For the High Pay Centre, it's the rather nebulous notions of responsible capitalism and producers and predators in business (although Miliband, of course, did not actually suggest that all businesses fell into one camp or another) that are of most interest. We are currently undertaking a research project on alternative measures of business performance, and are hosting adebate at Labour Conference (no pass necessary) on Monday at 12:30 with Rachel Reeves, Will Hutton and TUC General Secretary Frances O'Grady on how we can restore trust in capitalism.
Excessive executive pay is the most obvious example of a breakdown in trust, and strong measures to tackle the problem ought to be uncontroversial.
The public is onside – research for the High Pay Centre suggests that just 7% of people think that business leaders merit a salary of more than £1 million. Intevention would not represent some kind of return to 70s style statism. There has been a clear market failure on high pay with many pay packages being completely out of proportion to their recipient's talent, hard work and contribution to the economy relative to the ordinary workers
While the coalition have made some progress on this issue, by moving to offer shareholders a binding vote on pay, there is still scope to do more. Labour have suggested an employee representative on remuneration committees. Why not on full company boards, as is the case in Germany? Equally, businesses could be required to publish the pay differential between their highest pay package and the median salary within the company. Stronger guidelines on performance-related pay, limiting business leaders to one additional performance-related element on top of their salary, would reduce the complexity of executive pay.
Given that soldiers, surgeons and NGO leaders all get by on their basic salary, this ought to be feasible.
Of course responsible or ethical business is about more than just pay. Again, Labour has an interest in making this issue central to the policy debate around the response to the stagnant economy. The idea that the economy should work for the benefit of society as a whole, and that some policy measures maybe necessary to enable this, is almost tediously sensible. But many Conservatives are dogmatically opposed to any intervention in the 'free' market, regardless of the consequences.
The Kay Review of Equity Markets commissioned by Vince Cable identifies improved shareholder stewardship of businesses as a key means of tackling short-termism and what Elizabeth Murdoch described a 'profit without purpose' mentality. Its recommendations are likely to form the basis of the coalition parties forthcoming business policies. But do the majority of shareholders have the best interests of society at heart? And hasn't shareholder value maximisation as a business objective been somewhat discredited? Labour's review of short-termism in business under Sir George Cox must identify policies that will integrate other stakeholder interests, such as employees or the local community, into business strategies.
Our event in Manchester will debate ideas of what these policies might be, and how they would enhance the economic recovery effort. Miliband needs to articulate a similarly concrete path to 'responsible capitalism' if he is to achieve a more favourable grade for both his next LabourList ebacc, and his electoral examination in 2015.
(This article was originally published on Labour List)