High Pay Centre Head of Research Luke Hildyard previews a motion on employee ownership and a High Pay Centre fringe event at the Liberal Democrat Conference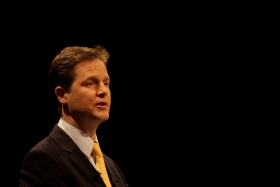 While Labour and the Tories debate how to reinvigorate their annual party conference programme, the Liberal Democrats democratic policymaking structure means that debates at their conference remain engaging and relevant. And with the party now in Government, the journey from the Conference floor to the statute book is rather more direct than has previously been the case.
This means that over the next few weeks, the Lib Dem gathering in Brighton is the most likely place for progressive yet plausible policy ideas to get a hearing. The Social Liberal Forum's motion 106 on employee ownership, to be debated on Monday 24th September from 09:05-11:05, is a particularly good example.