Last night a high-profile panel debated issues of ethical capitalism at the High Pay Centre event Overcoming Crisis: How to move towards a more ethical capitalism at the Liberal Democrat party Conference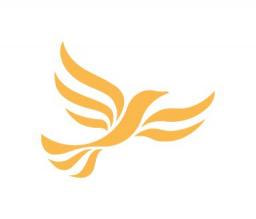 Sir Michael Darrington, former Managing Director of Gregg's the Bakers, opened the event. Sir Michael has recently launched a campaign, 'business against greed' aimed at reducing the growing gap in pay between the highest paid and the majority in society.  Sir Michael claimed that greed has taken over business in recent years, and blamed head-hunters and consultants for the ways in which they have over-complicated remuneration packages. More optimistically, however, he also noted a recent sea change. Shareholders are starting to influence packages and the direction of travel is now towards a greater degree of transparency and simplicity. Sir Michael concluded by saying that most chief executives themselves believe that pay is too high and that big bonuses breed bad business behaviour. He said that we must all work together to change attitudes.
The next speaker was Lord Matthew Oakeshott, a Liberal Democrat peer. Lord Oakeshott suggested that banks have provided the most extreme example of the lack of interest in corporate governance in Britain. Competition, he added has effectively broken down at the expense of the wider economy. Specific examples of unsustainable business practices include the tone set for banking by individuals such as Bob Diamond; lending to small businesses falling; and the closed shop system whereby chief executives sit on one another's board to decide on remuneration packages. A solution proposed by Lord Oakeshott was to make sure 'real people' sat on company boards, specifically, by appointing a minimum of two people who had never done so before. Matthew noted that this would also be likely to increase the number of women on boards.
Hilary McVitty, Head of External Affairs at the Building Societies Association commented that ethical capitalism is not a new concept, but it is now gaining increased momentum. Activism around ethical capitalism has become more mainstream. The Lib Dem conference had that day passed a motion on employee ownership and mutuals.

Hilary stressed that an important way of improving the economy was through a greater diversity of structures and business models. She also advocated more extensive use of non-financial performance indicators – for example whether a CEO has undertaken any community service; making salary differentials more realistic; and encouraging member engagement.

Management writer Simon Caulkin suggested that business is an amoral zone by design. Individual financial incentives, for example, can discourage teamwork and create tension and rivalries between colleagues. Simon suggested that if we were to achieve a more ethical kind of capitalism, we would need politicians brave enough to regulate these structures. 

Catherine Howarth, Chief Executive of Fair Pensions, completed the panel. Catherine argued that shareholder expectations are key so the important question is, how can we influence shareholders? For the moment, shareholder behaviour is too short-term and the question of whether companies are building long-term value is not given sufficient weight. We need more empowerment of pension savers who ask for long-term business practices. Auto-enrolment will create millions more shareholders and we must not miss this opportunity to hold business to account.
The presentation prompted a lively and very well-informed debate, with key questions emerging around whether better employee engagement – for example,through training and career development opportunities and, fairer pay ratios – was a matter for the Government or for employers; and why bankers and business leaders need bonuses when other critical skilled professions like Teachers, Doctors and the Armed Forces get by on their basic salary. Possible policy solutions discussed include employee representation on company boards and an audit of companies social and environmental impact,
Perhaps the best question of the night, though, came from a Hackney Liberal Democrat, who wondered what an episode of the Apprentice might look like if contestants were as concerned with Corporate Social Responsibility as with profit!