Thursday 23 October 2014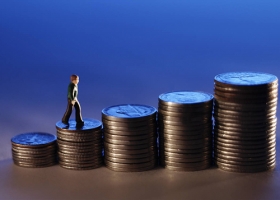 6:30pm
The Wesley Hotel
81-103 Euston Street
London NW1 2EZ
Remuneration of Britain's top executives has soared in recent years as directors are increasingly benefiting from share awards and bonuses that are linked to their achievements. Much of the increase in average FTSE 100 pay to £4.7m last year is down to pay-outs from incentive plans and annual bonuses. But does performance-related pay really work?
The High Pay Centre is conducting a year-long investigation into performance pay, funded by Lord Sainsbury.  At this event, the High Pay Centre will present the findings from the first stage of this project – a major new piece of analysis by top experts from Incomes Data Services (IDS).  The analysis focuses on the run-up in executive pay over the past decade and whether this is linked to company performance.
IDS will explain the findings in their new report.  Then Dr Ruth Bender, Reader in Corporate Financial Strategy at Cranfield University, and David Pitt-Watson, executive fellow at London Business School, will lead a panel discussion about pay for performance.  Both Dr. Bender and Mr. Pitt-Watson are on the committee overseeing the Sainsbury project for the High Pay Centre. More information on the project can be found at here.
The panel discussion will be followed by a drinks reception.  This even is free and open to the public, but RSVPs are required.  To reserve a place at this event please email kathryn.nash@highpaycentre.org