Monday 11 November 2013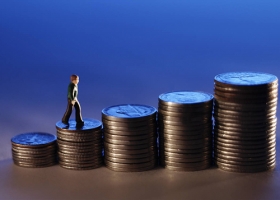 9:00am
Nash Room, Institute of Directors
116 Pall Mall
London SW1Y 5ED
A half-day conference examining the arguments for and against performance-related pay and considering the future of the performance pay model.
Does a multi-million pound pay packet make an executive run a successful company? Or have big share awards and bonus payments pushed up top pay with little rise in company performance?
The High Pay Centre will be hosting a debate at the Institute of Directors in Pall Mall on Monday, November 11 to discuss pay for performance. This high-profile debate is in partnership with the Guardian, IOD and Germany's Friedrich Ebert Stiftung.
In recent years, executives have enjoyed bonus payments, shares and incentive plans on top of their salaries. Last year, executive pay rose by 10 per cent. This was entirely due to performance-related pay which is linked to share price movements. An average executive package has now reached £4.3 million or 160 times the average salary across the workforce.
However, there is considerable debate about whether these incentives have created additional corporate success. Some shareholders have started to question whether this is the right way to pay our top bosses. And is performance pay effective lower down the corporate ranks?
From the beginning of October, investors have a binding vote on company pay policy every three years. What impact will this have on the way remuneration is structured?
Our two panels of executives, experts, politicians and shareholders will discuss the pros and cons of performance-related pay. They will review the initial effects of the binding vote and discuss whether executive pay can effectively be linked to company performance.
Speakers include:
Sir Philip Hampton, Chairman of RBS
Katja Hall, Head of Policy at CBI
Frances O'Grady, TUC
Professor Christian Grund, Professor of Human Resources at the RWTH Aachen School of Business and Economics
Robert Talbut, Chief Investment Officer at Royal London Asset Management and Chair of the Association of British Insurers' investment committee
Professor Raghavendra Rau, Professor of Finance, University of Cambridge, Corporate Governance Network (CCGN)
Professor Stephen Bevan, the Director of the Centre for Workforce Effectiveness at The Work Foundation
Simon Patterson, Patterson Associates
Nita Clarke, Director of the IPA
Refreshments will be provided.
The event is free of charge and open to all but places are strictly limited. If you are interested in attending, please email hannah.orourke@highpaycentre.org
Map and directions are available here.
* Please be aware that the IoD operates a dress code of smart casual – no training shoes or sportswear permitted.