Media coverage of High Pay Day 2021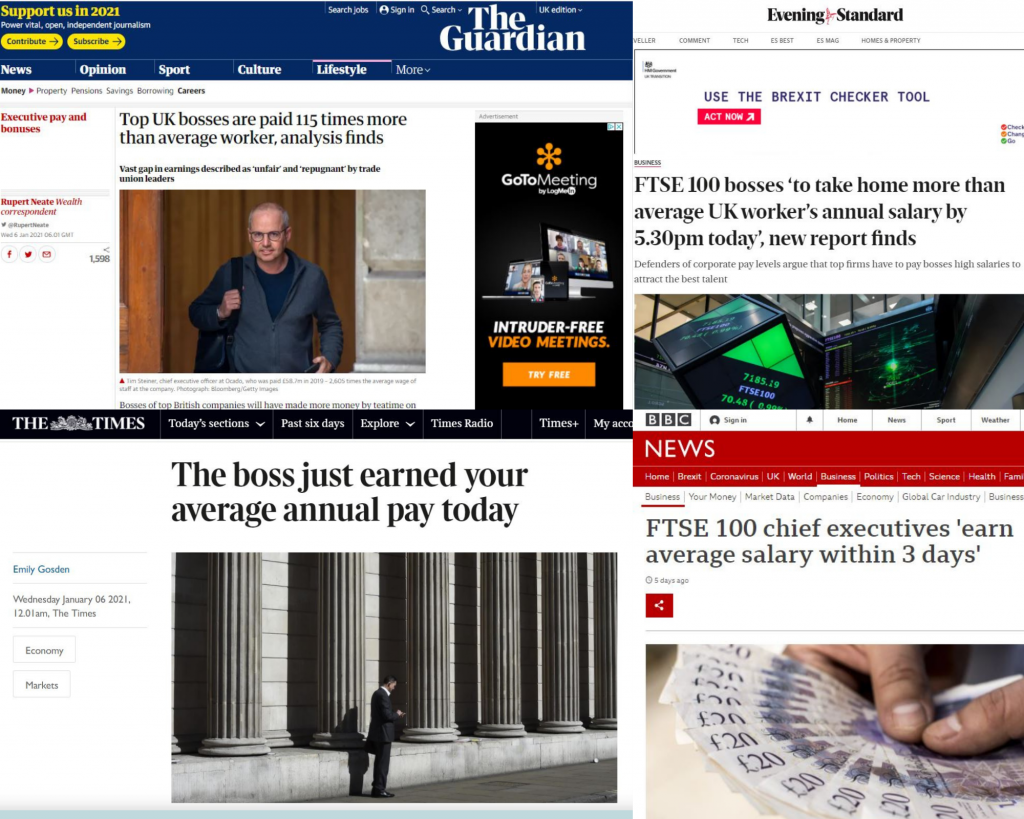 High Pay Day, the day of the year when the median FTSE 100 CEO has already been paid what a median UK worker will earn in a year, took place on 6 January.
The day gained wide coverage across major UK media outlets including from the BBC, ITV, the Guardian, the Telegraph, the Times, the Daily Mail, the Independent, the Mirror and the Evening Standard.
High Pay Centre Executive Director Luke Hildyard gave interviews on BBC World News, Times Radio and TalkRadio among other outlets to discuss the significance of the day.
Luke's interview with Ian Collins on TalkRadio can be watched in full below.