Wednesday 25 November 2015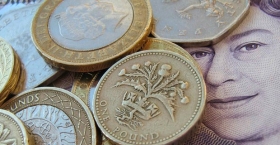 10:00am
The Wesley Hotel
81-103 Euston Street
London NW1 2EZ
The issue of fair pay is becoming impossible to ignore. In August, the USA's Securities and Exchange Commission adopted a rule that requires public companies to disclose the pay ratio of its CEO to the median salary of its employees, as part of the Dodd-Frank Act. Pay Ratio disclosure has also been implemented in India, and the issue is likely to be an important part of policy debate in the UK.  The consequences for business of widening gaps between senior management and workers across the company hierarchy merit further discussion, while pay gaps within firms also have consequences for society-wide inequality. Pay Ratios are one tool that could limit the growth in excessive executive pay and provide transparency on pay disparities in our society.
The conference is the culmination of our six-month project on pay ratios and marks the launch of a major new report from the High Pay Centre, arguing the case for pay ratios. The report addresses how to calculate the ratios, what ratios may work for different business sectors, and the challenges facing their implementation.
Topics for discussion include:
• The case for pay ratios: why do we need pay ratios?
• Do pay ratios help, or hinder, corporate performance? What do investors make of them?
• How do we calculate an accurate pay ratios?
• How might pay ratios aid our economy?
10:30 – 12:00hrs – 'The Case for Pay Ratios', speakers include:
Paul Marsland (Author of the report)
Ruth Bender (Cranfield University)
Jane Burgess (John Lewis Partnership)
12:30 – 14:00hrs – 'The Investors' Perspective', speakers include:
Sacha Sadan (Legal & General)
Daniel Godfrey (Formerly of the Investment Association)
Janice Turner (Association of Member Nominated Trustees)
Lunch as well as coffee and tea will be provided.
This event is free and open to the public, but registration is required. Please RSPV to natalia.raha@highpaycentre.org to reserve your place.