Monday 16 March 2015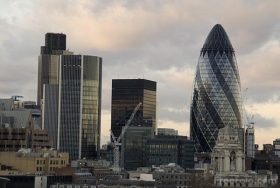 6:30pm
City Hall
The Queen's Walk
London SE1 2AA
The UK has seen a huge widening of the gap between top and bottom earners in the past 10 years.  Pay for those at the top of our businesses has continued to rise sharply year after year, throughout the recession and recovery, while work force wages largely stagnated.  The pay gap can be particularly stark in London – a city that boasts both enormous wealth and staggering poverty.
Please join members of the London Assembly and the High Pay Centre for a cross-party event to discuss how to tackle the pay gap in London.  The event will focus on addressing the pay gap from both ends of the spectrum from living wage proposals to bonus caps for executives.  Our panel will include:
Fiona Twycross: London Assembly Member and Economy Spokesperson for the Labour Group.  Fiona is Deputy Chair of the Economy Committee and a member of the Housing, Health, and Police and Crime Committees.   Previously, Fiona also led an investigation into the scale of food poverty in London on behalf of the Assembly's Health and Environment Committee.  The report from this investigation – A Zero Hunger City: Tackling Food Poverty in London – was published in March 2013.
Deborah Hargreaves: Director of the High Pay Centre.  Deborah was Chair of the independent High Pay Commission.  She is the former business editor of the Guardian and has written extensively on executive remuneration and other business issues.   She also worked as a news editor and then financial editor at the Financial Times for 19 years.
Matthew Bolton: Citizens UK Deputy Director and Lead Organiser for London Citizens.  Citizens UK is an alliance of 350 local communities reaching 750,000 people in London, Cardiff, Milton Keynes, Birmingham, Leeds and Nottingham.  Matthew spent 10 years developing the Citizens UK Living Wage campaign, which now celebrates 1250 Living Wage Employers including 21 of the FTSE 100. Matthew trains and develops professional organisers and community leaders in how to make effective social change.
Emran Mian: Director of Social Market Foundation.  Emran is also the author of two books – Send in the Idiots and The Banker's Daughter.  Until 2013, he was a civil servant, and his previous roles include policy responsibility for constitutional reform, Secretary to the Browne Review of Higher Education Funding and Student Finance; Director of Strategy at the Department for Business, Innovation, and Skills; and Director responsible for the Cabinet Office and Number 10 Business Partnerships team.
Willy Donaghy: Arts and Entertainment Division Supervisory Official at BECTU Union.  BECTU is the independent union for those working in broadcasting, film, theatre, entertainment, leisure, and interactive media and allied areas.  Willy has worked in the arts for almost 40 years first as a technician and then as a full-time official.
This event is free and open to the public, but RSVPs are essential.  Please email Kathryn.nash@highpaycentre.org to reserve your place.  Coffee, tea, and biscuits will be offered as refreshments.