Friday 6 March 2015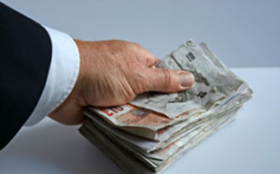 12:30pm
32-36 Loman Street
Lower ground conference room
London SE1 0EH
The Perverse Incentives of Modern Management and Remuneration with Andrew Smithers
Please join the High Pay Centre and Andrew Smithers to discuss his recent short paper – Modern Management Remuneration Seriously Damages the Economy. Mr. Smithers argues that the way senior management are paid seriously damages the economy and that shareholders appear to have received no benefit from the massive rise in the pay of senior executives.

Whether the major part of senior executives' remuneration comes from bonuses or options, the incentive effect is very similar and the metric of success on which they are judged is share price, earnings per share, or total shareholder returns.  This system has therefore encouraged executives to take more risks than before by keeping prices up and investment down, to the serious detriment of the overall economy. 

Mr. Smithers is an economist and author.  He published The Road to Recovery: How and Why Economic Policy Must Change in 2013.  He founded Smithers & Co in 1989 and before that ran G Warburg's asset management group (now BlackRock).  Currently, he is a committee member overseeing the High Pay Centre project examining performance-related pay.
His work has been covered in newspapers including the Economist and the Evening Standard, while he also writes regularly for the Financial Times.

Lunch will be served.  This event is free and open to the public but RSVPs are required.  Please email kathryn.nash@highpaycentre.org to reserve your place.