Monday 3 November 2014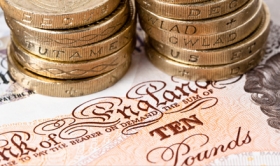 12:30pm

32-36 Loman Street
London SE1 0EH
Remuneration of Britain's top executives has soared in recent years as directors are increasingly benefiting from share awards and bonuses that are linked to their achievements. Much of the increase in average FTSE 100 pay to £4.7m last year is down to pay-outs from incentive plans and annual bonuses. But does performance-related pay really work?
The High Pay Centre is conducting a year-long investigation into performance pay, funded by Lord Sainsbury.  As part of this project, we have collected short essays on performance-related pay from several experts.  This luncheon event will launch the publication of our essay collection.  Peter Montagnon, Associate Director of the Institute of Business Ethics, and Professor Alexander (Sandy) Pepper, Professor of Management Practice at the London School of Economics and Political Science, will offer brief remarks explaining the arguments in their essays.  Following their remarks there will be time for questions and open discussion.
Spaces for this event are extremely limited and RSVPs are required.  If you are interested in attending please email kathryn.nash@highpaycentre.org.