The corporate response to Covid-19: executive pay cuts, governance and share owners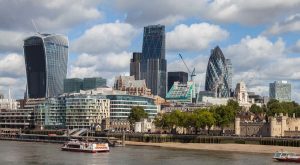 Speakers:
Dr Ali Ataullah – Professor in Finance, The Faculty of Business & Law, The Open University
Dr. Hang Le · Associate Professor in Finance, Nottingham University Business School
Professor Geoffrey Wood – DanCap Private Equity Chair of Innovation, and Department Chair DAN Management at Western University
This event will launch new research by the Open University, Nottingham University and the University of Western Ontario examining how many UK companies cut CEO pay in response to Covid-19, the scale of those cuts, and the particular governance and shareholder characteristics of those companies. In particular, the research examines the relationship of boardroom diversity and institutional share ownership with covid-related executive pay reductions.
The findings will be of considerable interest, in that executive pay cuts are a potentially useful proxy for financial prudence and sensitivity to employee and societal concerns. The role that board diversity and share ownership play in shaping these behaviours has potential implications for governance regulations and business practice.
At this online event, the academics leading the research will present their findings before we open up to audience questions and comments.