How the pandemic has affected pay inequality within companies, and what comes next. (10:00-11:00, Mon 23 May)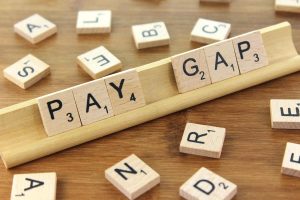 Speakers:
Vicky Pryce, Chief Economic Adviser, Centre for Economic and Business Research
Paul Lee, Head of Stewardship and Sustainable Investment, Redington
Rachel Kay, Head of Research, High Pay Centre
Luke Hildyard, Executive Director, High Pay Centre (Chair)
Pay ratio disclosures in listed companies annual reports provide some insights into these questions. At this event, we will launch the High Pay Centre's second comprehensive study of CEO to worker pay ratios at UK listed companies, since the ratios first began to appear in annual reports in 2020.
The event will discuss the findings of the research and examine the implications for policymakers, companies, investors and workers. The presentation will cover:
how pay ratios changed over the course of the pandemic, since our previous research
the companies with the widest ratios and the lowest pay for their lower quartile of workers
the potential to raise incomes of low- and middle earners through more equal pay distribution
the quality of reporting around the pay ratios, and ways in which both regulations and practice could be improved
Watch the discussion in full below.