Monday 23 September 2013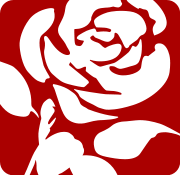 6:00pm
Castor & Pollux
165 Kings Road Arches
Brighton BN1 1NB ‎
As part of the High Pay Centre's Big Pay Debate, this panel discussion at Labour Party Conference will bring together speakers from a wide range of political, academic and research backgrounds to discuss how fair pay can be implemented practically within a business environment and the role the next government can play in achieving this.
The panel will include:
Iain Wright, Labour MP for Hartlepool
Mariana Mazzucato, Professor of Economics, University of Sussex
Mike Clancy, General Secretary, Prospect
Stefan Stern, Visiting Professor in Management Practice, Cass Business School
The panel will be chaired by Deborah Hargreaves, Director of the High Pay Centre
This is a joint event organised in conjunction with Prospect and Unions 21.
Refreshments will be provided.
The event is free of charge and open to all. If you are interested in attending, please email hannah.orourke@highpaycentre.org
Map and directions are available here.