Monday 18 March 2013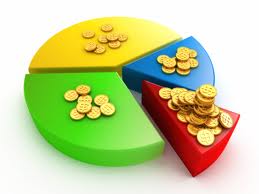 5:30pm
The High Pay Centre
32-36 Loman Street
London SE1 0EH
PLEASE NOTE that this event, which was due to take place on Monday 4th March, 4:30pm at Portcullis House had to be rescheduled owing to a canellation of the venue.
The event will now take place at 5:30pm on Monday 18th March at The High Pay Centre, Southwark.
Inequality has risen sharply in Britain in the past 30 years. Huge disparities have opened up between pay at the very top of the income scale and pay at the bottom which have infringed any sense of fairness in pay.

A fairer distribution of pay could mean looking for a sacrifice on the part of top earners to distribute directly to those on low incomes. Boosting incomes lower down the pay scale, would inject more spending into the economy. Smaller pay gaps also improve the way businesses function, improving employee engagement and public trust in companies.
Howard Reed from Landman Economics had produced a report for The High Pay Centre about these inequalities and how redistribution could work. At this event, we will launch the report. Howard will present his findings and give an introduction to the figures behind his report and the fiscal and societal implications of redistribution.
There will then be a discussion on inequality in society and redistirbution with Chris Williamson, Labour MP for Derby North and former vice Chair of the Local Government Anti-Poverty Forum and Tim Nichols, Media & Parliamentary Officer of the Child Poverty Action Group and Baroness Ruth Lister of Burtersett, Labour Peer, Emeritus Professor of Social Policy at The University of Loughborough and former director of the Child Poverty Action Group.
The discussion will then be opened up to debate and questions from the floor. It will be chaired by Luke Hildyard, High Pay Centre Head of Research.
This event will take place at The High Pay Centre, 32-36 Loman Street, SE1 0EH. Map & directions are available here.
Refreshments will be provided.
Attendance at this event is free but places are limited. If you would like to attend, please send us an email