A new website and a new look High Pay Centre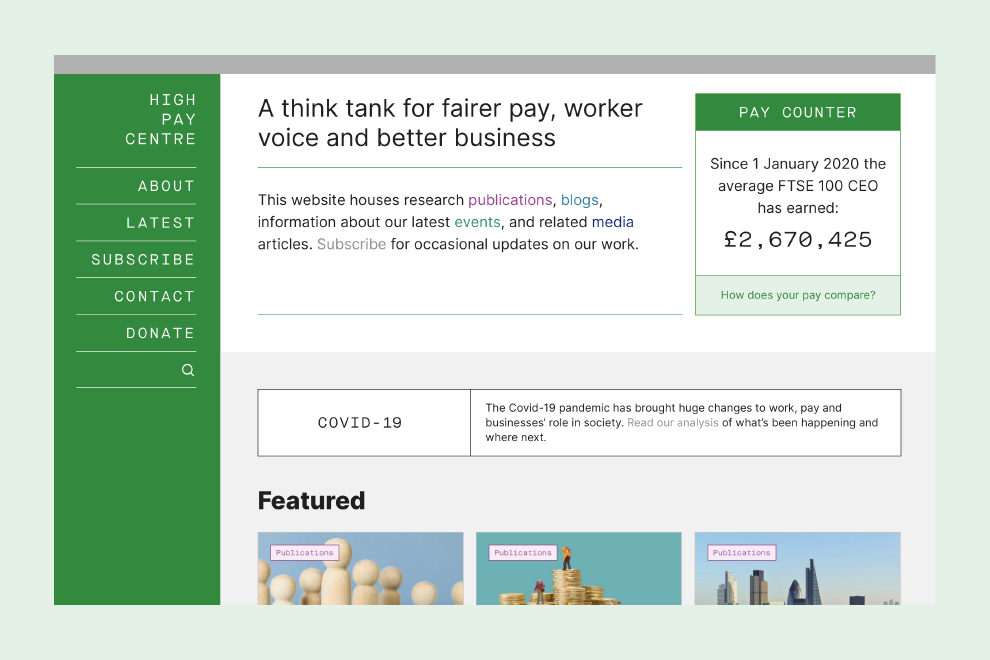 Welcome to the new High Pay Centre website.
After 8 years we decided that it was time for a refresh.
We have updated our logo and tagline, and we have published new information on our vision, core campaigns and main achievements as an organisation. You can find more on this here.
We have revamped our pay counter, where you can go to see how your pay compares to the average FTSE 100 CEO.
An RSS feed has been embedded into the homepage to display our most recent press mentions. Meanwhile we have added a new media section to enable us to share our press releases, audiovisual content and other posts relating to our coverage in the media.
We have also created a specific Covid-19 section of the website, where you can go to access our reports and blogs relating to the pandemic, the response from business, and the impact on workers.
We hope to feature more blogs from outside contributors, so please get in touch if you have an idea. For any other comments or feedback, please email info@highpaycentre.org. We hope you enjoy exploring the site.