A collection of essays on corporate governance, including the role of non-executives and securing a greater voice for employees.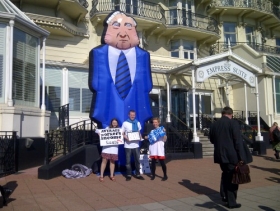 "It is, after all, the employees of a firm who know most about its operations," says Anthony Browne, chief executive of the British Bankers' Association, in our collection of essays. He is talking about the need to protect whistleblowers in banks, but it could equally apply to the argument for employees to be included as directors on boards.
Our collection of essays looks at developments in British corporate governance and asks whether non-executives are up to the job of monitoring the management. What role would employees play if they were on the board as they are at John Lewis and First Group?
And how have banks changed to try and rebuild their customer trust.
As well as Anthony Browne, contributions come from Nadhim Zahawi, Conservative MP for Stratford on Avon and former chief executive of Yougov. As well as looking at the role of non-execs, he also discusses the merits of joint bosses. Mike Clancy, head of Prospect union, Stefan Stern, management writer, Janet Williamson from the TUC, David Bolchover author of books on executive pay and Deborah Hargreaves, director of the High Pay Centre.
Hard copies of the essays are available on request.
Download Report