With the economy likely to be much smaller than envisaged for the foreseeable future and as we struggle through the Covid19 pandemic, how existing total incomes and wealth are distributed will become increasingly important to living standards.
The High Pay Centre has worked with Autonomy on an in-depth study looking at the impact of potential redistribution from very high earners to low and middle income workers.
We believe the report carries out unprecedented estimations of the earnings of the top percentiles of salaried, full-time employees, based on available data. This represents a new step forward for economic modelling in this area.
As firms of all kinds from a variety of sectors plan and carry out layoffs at scale, we ask the question: 'are these cuts to jobs necessary?'
And as the government suggests that it will not follow through with its 2019 election promise of a £10.50 per hour minimum wage, we ask the question: 'Can we afford to raise the minimum wage?'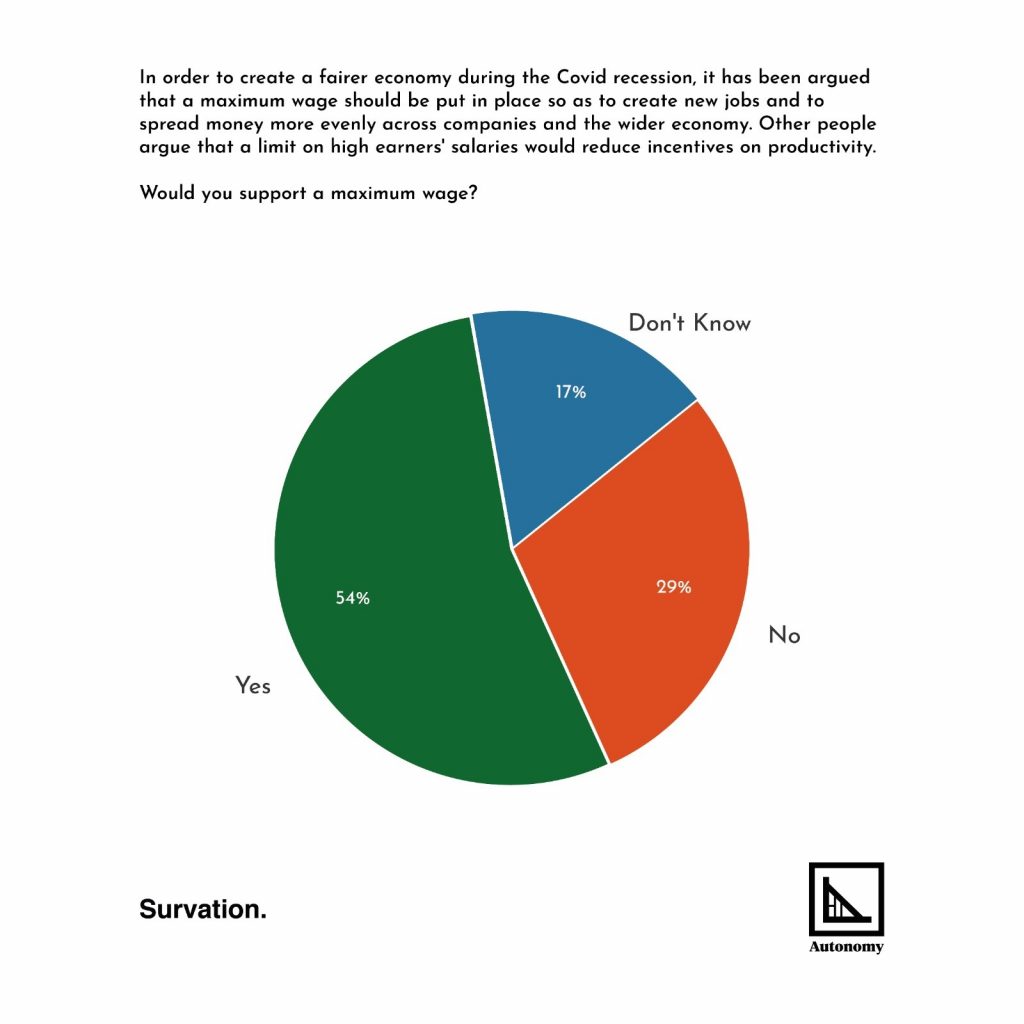 Key findings
If a wage redistribution policy targeted only the top 1% of earners, redistributing fractions of their income, then 9 million of low and middle income workers could have their wages boosted.
Alternatively, a maximum wage of £100,000 would have the power to redistribute the cash equivalent of over 1 million jobs, showing that mass-layoffs are not necessary, if the very rich earn a little less.
A max wage of £100,000 could also increase the annual median wage of middle and low income earners by £3,535.
A £100,000 wage cap would only negatively affect 2.85% of earners in the UK.
A minimum wage of £10.50 per hour could be achieved if a salary cap of £187,000 was utilised. This would only affect the top 0.6% of earners and give pay rises to over 3 million workers.
A minimum wage of £12 per hour (approx. £25,000 per year) would affect the top 3.21% of earners, but would give pay rises to 5.5 million workers.
Some industries are more unequal than others. In the Arts, entertainment and recreation industries, the very top percentiles earn vastly more than the bottom 90%. To provide every worker with an £11 per hour wage in those industries, only 0.64% of earners (2,000 people) would need to have pay caps of £251,760.
Autonomy has released new polling by Survation which shows public support for the introduction of a maximum wage cap of £100,000.
The polling found that 54% of the public support the introduction of a maximum wage. When asked in a follow up question what would be the fairest maximum wage, the most popular option was a cap of £100,000 which was supported by 31%.
Overall, 69% of the public supported maximum wages of either £100,000, £200,00 or £300,000.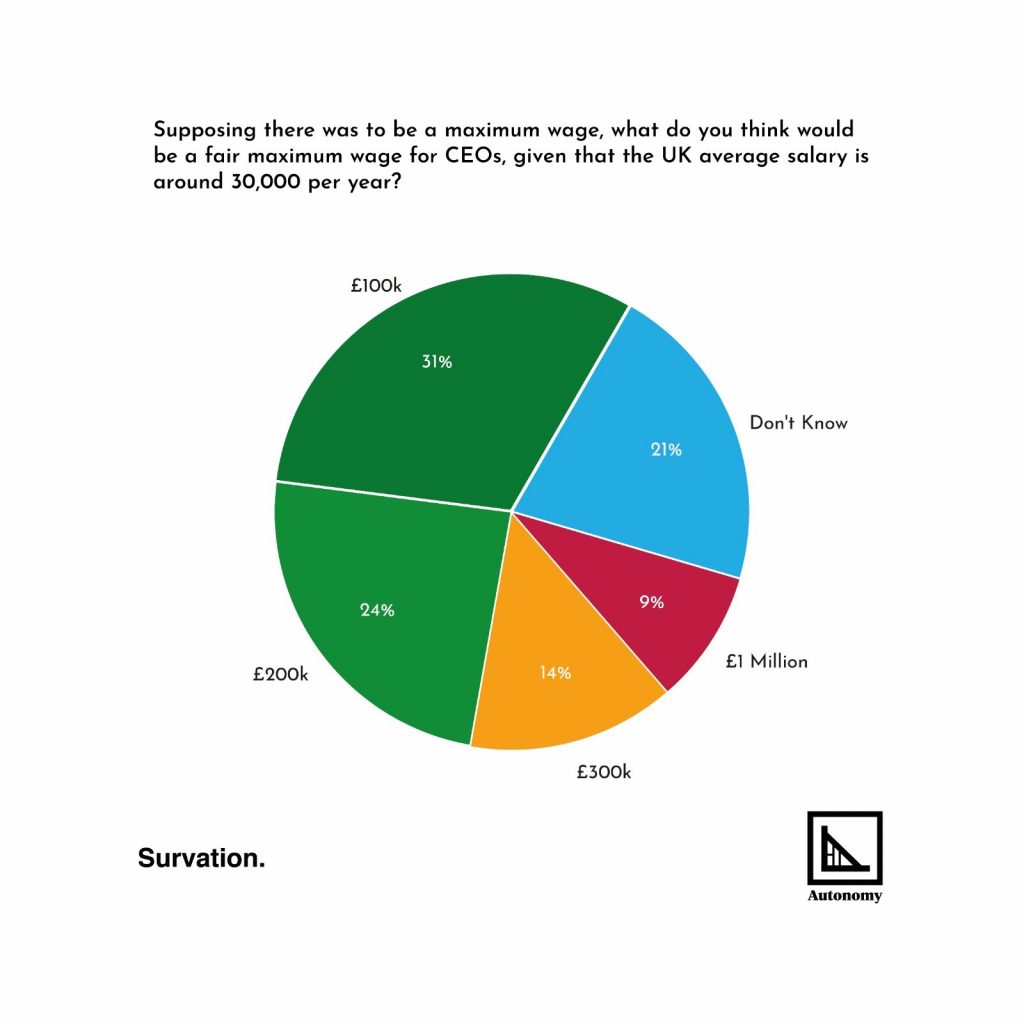 Read the full report and access interactive data plots
Download a copy of the report here